The 7 Most Magnificent Places On Earth
We live in a wide and beautiful world with massive glaciers, dizzying mountains, and plains dotted with wildlife. In fact, when we see the most beautiful places in the world, we sometimes wonder where to visit next! It may take a lifetime to seek out all of Mother Nature's most outstanding achievements, but we've listed some of the numerous out-of-this-world landscapes and impressive wonders.
1) Moraine Lake – Canada
Moraine Lake is located in Banff National Park in Alberta, Canada. While the entire nature reserve is beautiful, this lake radiates a serenity worthy of being named among one of the top most beautiful places in the world.
2) Ha Long Bay – Vietnam
One of the most beautiful places on earth is undoubtedly Halong Bay in Vietnam. The beautiful bay with its green and blue waters of the limestone karst mountains is located in northern Vietnam near Ha Long in the Gulf of Tonkin. Towering limestone cliffs contrast with azure waters and picturesque boats. In this region, you can also visit extraordinary caves. The natural beauty of Halong Bay and Northern Vietnam is breathtaking.
No trip to Vietnam should be complete without a boat trip to Halong Bay.
In Halong Bay, nature and culture coexist in harmony. In the sea, typical boats of local fishermen float. A boat trip to Halong Bay is a must excursion during your stay in North Vietnam. It is even possible to spend the night on the boat!
3) Sahara Desert, Morocco
With its hills of golden sand, the Sahara is one of the most beautiful deserts on earth. Those who come here will never forget it. From the beautiful royal cities to the high Atlas with its casbahs to jeep and camel rides in the desert, Morocco offers various travel experiences.
4) Kakadu National Park – Australia
Kakadu National Park is a UNESCO World Heritage Site because of its unprecedented diversity of flora and fauna. The 13-km-long Katherine Gorge offers canoeing and hiking. A visit to the Kakadu National Park is often combined with a visit to the pools of Litchfield National Park.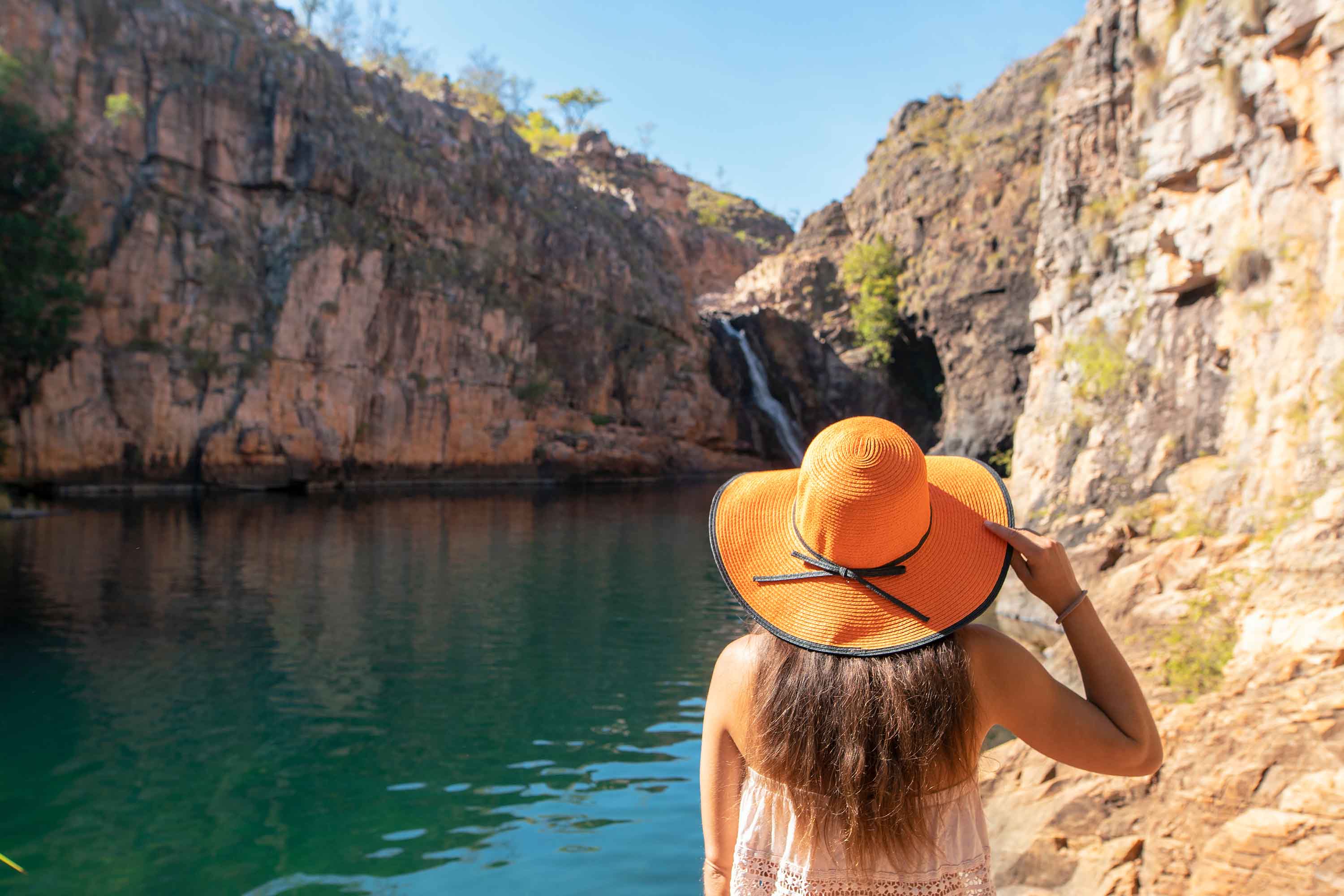 5) Riomaggiore, Italy
This town is located in the northern part of the country's west coast. Because it is built on the edge of a mountain, the houses are of different heights. Each home is painted in beautiful bright colors, creating a gorgeous image. Of course, this colorful city is not to be missed as your place to stay.
6) Taj Mahal, India
In addition to being very well known, it is one of the most beautiful places in the world, built between 1632 and 1648. The palace is known for its perfect symmetry, great use of marble, and beautiful stonework. In 2007, it was named one of the "New Seven Wonders of the World".
7) Victoria Falls – Zambia
The border between Zambia and Zimbabwe is home to some of the most impressive waterfalls on the African continent. Anyone who has been there will consider it one of the most beautiful places on earth in their retinas. There is always some kind of activity around the waterfalls: hiking, a short walk, a safari, or a boat trip. Numerous excursions and tours are organized, including rafting and kayaking. Of course, it is also possible to go out on your own and admire the stunning waterfalls.
Victoria Falls is the largest waterfall in Africa. They are over 1,700 meters long and about 100 meters high. It is also the largest continuous waterfall on the continent. The Victoria Falls are of an unparalleled beauty that you definitely have to see!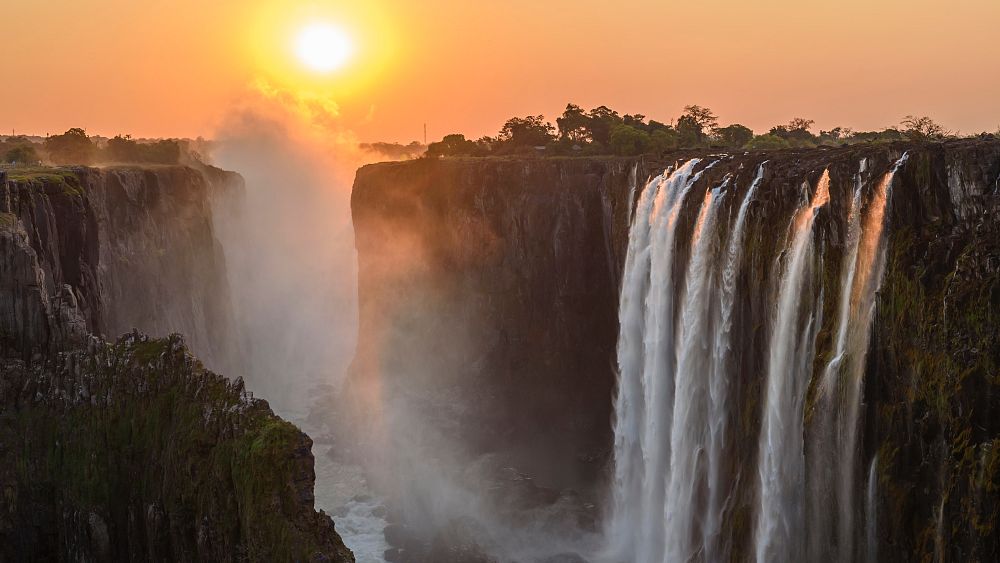 Have you ever been to any of these places? Let us know in the comments below!