6 Things You Should Do When Traveling to Ibiza
A city declared a World Heritage Site; idyllic coves, charming towns, places steeped in history and unique natural areas are just some of the things to see in Ibiza. All this, together with excellent gastronomy and a nightlife that has made it famous all over the world, are the main reasons that will make your visit to this fantastic Mediterranean island unforgettable. In this article, we list 6 things you can do if you ever travel to Ibiza.
1. Take a Walk Through Its Creeks and Beaches
Without a doubt, one of the best things to see in Ibiza, and which you will certainly spend a lot of time visiting, are its many wonderful coves and beaches. That is why we recommend that you don't just enjoy the one closest to you, but that you move around and enjoy many of them. These are some of the most beautiful coves in Ibiza: Benirrás, Cala d'Hort, Es Portixol, Cala Salada, Aubarca, Saladeta and Ses Salines, among others.
2. Getting Lost in the Streets of Dalt Vila
Dalt Vila is the historic centre of Eivissa, the capital of the island and one of the 15 cities classified as World Heritage Sites in Spain. The best way to get to know this charming district is to get lost in its narrow, steep and cobbled streets to discover its beautiful corners and monuments. In its highest part is the cathedral, surrounded by a fortified wall where you can walk through several passages full of history. All this with fantastic views of the Mediterranean.
3. Discover Santa Eulària des Riu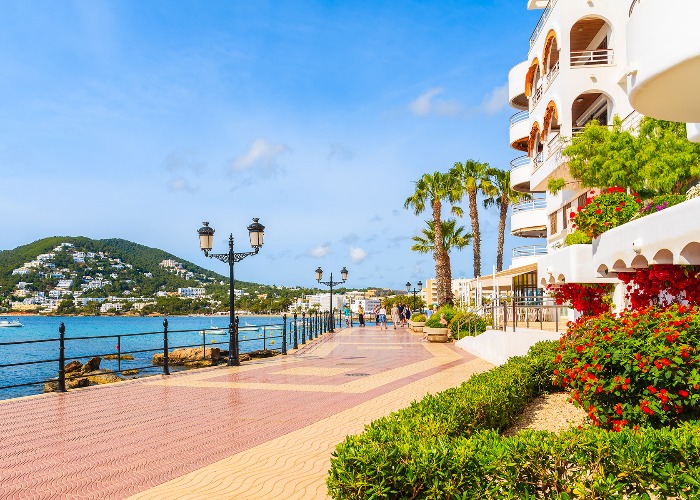 Es Puig de Missa is the most important place in this city and one of the essential places to see in Ibiza. It is a beautiful green hill crowned by a group of whitewashed houses and with the church of Santa Eulària in its highest part. We recommend that you climb to the highest part by its beautiful stairs decorated by nature. Once at the top, you should not miss its curious and beautiful cemetery.
4. Make a Trip to Formentera
If you have enough time during your stay in Ibiza, we recommend that you spend a day in Formentera. Although it is one of the smallest islands in the Balearic Islands, you will be able to enjoy a wide range of attractions that will make the visit interesting. There are some of the places not to be missed: The cove of Saona, Ses Illetes, the lighthouse of Barbados, Els Arenals, the lighthouse of Mola and the natural park of Ses Salines. To get to Formentera, you can take one of the ferries that leave from the port of Ibiza.
5. Visit One of Its Markets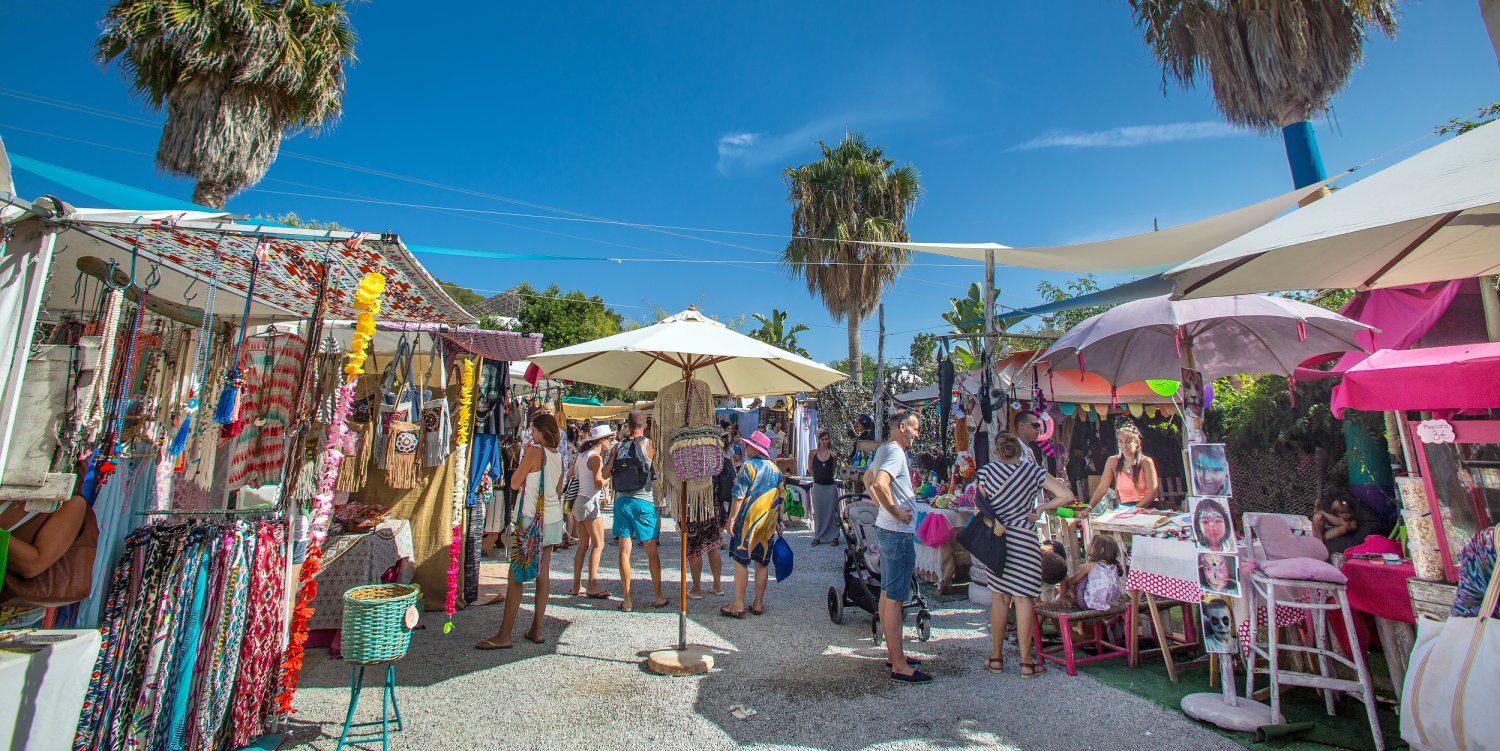 Its traditional markets are one of the most typical things to see in Ibiza. There you can buy a large number of handicrafts: clothes, jewellery, decoration, gastronomy… These are some of the most important markets in Ibiza: Las Dalias, Es Canar, Sant Jordi and Sant Joan de Labritja, among others.
6. Walk in the Surroundings of SA Caleta
In the surroundings of Sa Caleta you can enjoy several places that are worth visiting and that you will love. One of them is its beautiful fishing cove. A small cove with a very special charm, flanked by fishermen's huts. From there, and through a beautiful pine forest, you can discover the remains of a Phoenician settlement. And finally, continuing the walk, you will discover the beach of Es Bol Nou, a small area of sand sheltered by high reddish walls.
Have you ever been to Ibiza? What were the amazing places you visited? Remember to share your experience with us in the comment section below.