Top 8 Snorkeling Spots Around The World
The world above water is beautiful, but when you put on a mask and snorkel and dive underwater, you find yourself in a completely different world, full of surprises. Can you imagine yourself surrounded by sea turtles and sea snakes as you make your way through the water? Here is a list of some of the most beautiful snorkeling destinations in the world!
1) Barbados
The island of Barbados is located in the middle of the Caribbean Sea. It is famous for Mount Gay Rum, its legendary street carnivals, and of course, Rihanna's birthplace. One of the best things to do in Barbados is to go offshore and snorkel. There will be thousands of colorful fish and sea turtles swimming towards you. The best snorkeling sites can be found especially in the southern part of the island.
2) Gilis – Indonesia
Next to Bali in Indonesia are three small islands, the Gili Islands. They are popular among Bali travelers who want to spend a few days on a small, unique island, and no matter which of the three Gili islands you visit, you will find coral and beautiful fish around each one. Stunning snorkeling spots!
3) Bora Bora – French Polynesia
You can sleep in a bungalow on the water, paddle in the clear water, and explore the island on foot. A vacation in Bora Bora is a dream come true, but so is the underwater world. Snorkeling in Bora Bora will leave you speechless with an unprecedented variety of fish, so make sure to put it at the top of your bucket list!
4) Cozumel Island, Mexico
Snorkeling underwater with a mask, Cozumel Island is one of the most beautiful snorkeling spots in the world. You can get to Playa del Carmen from the Mexican island of Cozumel, but that's not enough for one day. There are huge coral reefs offshore, popular with snorkelers and divers from around the world.
5) Galapagos Islands
Located in the Pacific Ocean, the Galapagos Islands are a volcanic archipelago famous for its unique and special animal inhabitants. For example, one can find birds and penguins that are found only here on earth. Therefore, the underwater world is extraordinary as well. Snorkeling in the Galapagos is always done in small groups to protect the islands and nature as much as possible from harmful influences that could upset the natural balance.
6) Great Barrier Reef – Australia
The most legendary snorkeling spot on earth is Australia's Great Barrier Reef. It is the largest and most famous coral reef in the world. There is no other place on earth where you can enjoy such an extraordinary underwater world. Fortunately, the Great Barrier Reef is protected by UNESCO and can be preserved for future generations. It is important not to touch anything underwater. Coral is just as fragile as the fish that inhabit it, so while it is nice to look at, try not to touch it.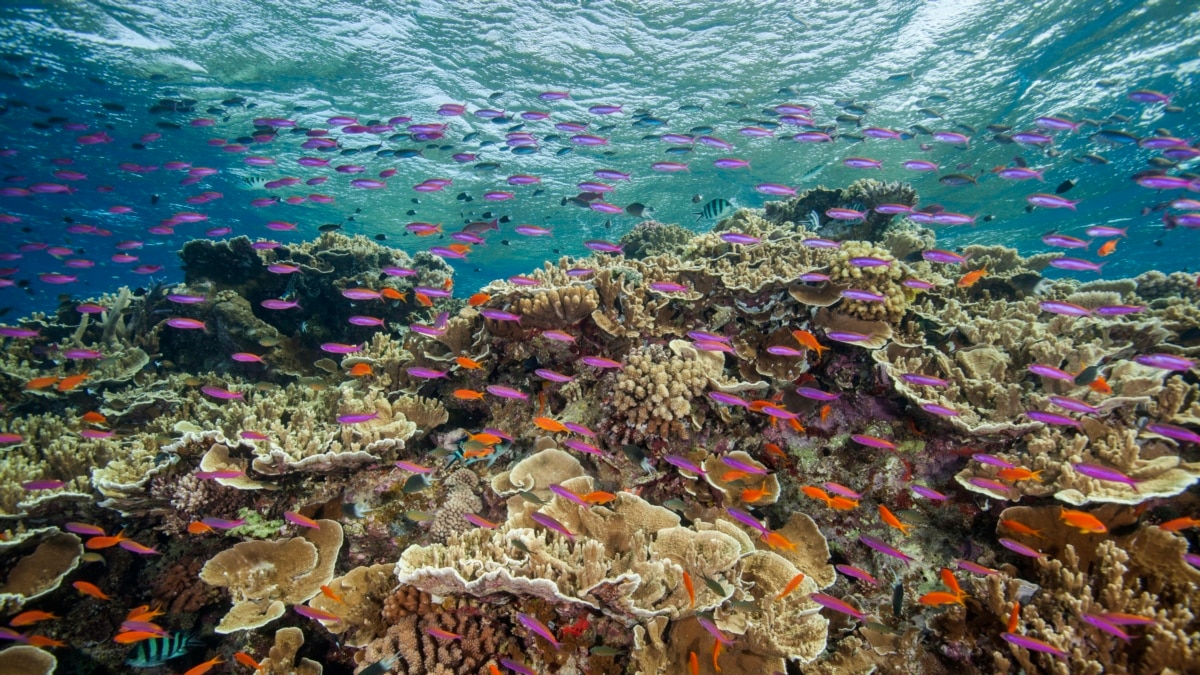 7) Bonaire
The island of Bonaire is a popular resort destination for the Dutch. They speak the same language, all on a tropical island. Bonaire has something more than Aruba and Curacao. Bonaire has more than 60 official snorkeling spots, mainly in the southern part of the island. There is almost no wind or waves and miles of beautiful coral reefs to snorkel through.
8) Cayman Islands
South of Cuba lies the Cayman Islands, a British overseas territory. Off the white sandy beaches are clumps of coral and old shipwrecks where you can snorkel. The Cayman Islands are a tax haven, but they are still a paradise: a dream destination for a carefree vacation.
Have you ever tried snorkeling in any of these places? Share your experience with us in the comments below!