7 Classic French Dishes You Should Try
French cuisine has many traditional dishes and cuisines. Leaving soon for Normandy, Brittany, or the South of France? Then be sure to taste the local specialties.
Ah, French cuisine. Crispy baguettes, delicious cheeses, and a good wine, that's what most people think of when they hear the word "typical French cuisine. However, French cuisine is much more than that. It is a world-renowned cuisine with a long tradition. Fortunately, most dishes have been well preserved and refined over the centuries.
French Cuisine Naturally Differs From Region to Region
France has several regions. These regions also have significant culinary differences. Each part of France has its own unique cuisine and flavors. Some are eaten throughout France, while others are known only in the regions. The regional and local differences make French cuisine rich and varied.
If you are vacationing in France, we encourage you to try all of the country's specialties. Here are a few regional specialties:
1) Nice-Style Nicoise Salad
This salad gets its name from the charming city of Nice. There are many variations of today's French salad, but it is always an extended salad of raw vegetables, olive oil, fish (or meat), and eggs. The fish is tuna, and the meat is chicken.
Salad niçoise can be eaten as an appetizer or as a main dish. Salads are eaten not only on the French Riviera but also worldwide. Many regions, villages, and families have created their own salads. In some regions, other ingredients are added.
2) Fresh Madeleines from Lorraine
Madeleines are small pastries shaped like seashells from the Lorraine. These delights are shaped like seashells because the sweet dough is poured into scallop-shaped molds. The cakes are perfect with coffee or tea. You can always find them in French supermarkets.
3) Ratatouille in Provence
Ratatouille is one of the traditional dishes of southern France and is made mainly in the Provence region. In France, it is also called "ratat" for short. The dish consists of a delicious stewed vegetable dish. Today, there are many variations depending on the local vegetables, flavors, and eating habits.
Ratatouille can be eaten as a main dish all year round. It is often combined with meat and baguette. The main ingredients in ratatouille are zucchini, bell peppers, onions, and tomatoes.
4) Tarte Flambe (Flammkuchen) from Alsace
"Tarte flambée" is often on the menu in France. It is a typical dish from the Alsace region called flammkuchen. This dish is reminiscent of pizza. It consists of a thin base of bread dough, decorated with strips of crème fraîche, onions, and bacon, and baked in the oven.
5) Coq au vin from Burgundy
Burgundy is considered a region with exquisite cuisine throughout France, and rightly so. One of the staples of Burgundian cuisine is "coq au vin" (which translates as "rooster in wine").
As the name suggests, this dish is made with small pieces of chicken, pieces of mushrooms, coarsely chopped vegetables, and herbs. It is usually served with baked potatoes or new potatoes. This is then tied up in a delicious red wine sauce.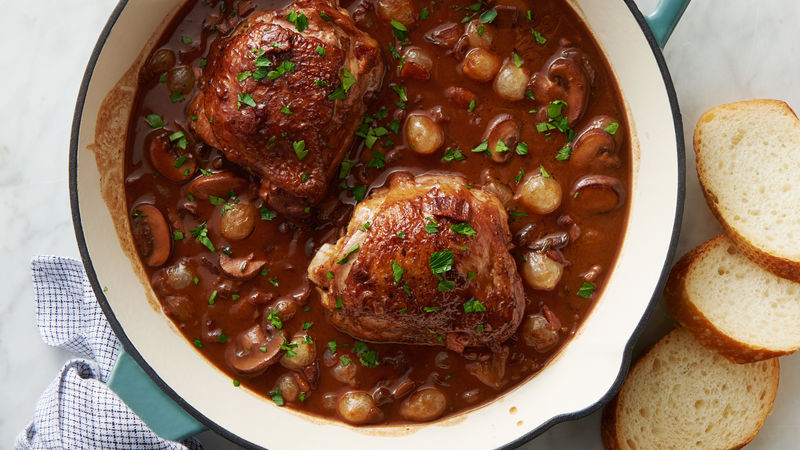 6) Moelleux Au Chocolat (Chocolate Lava Cake)
Mmm, who doesn't like this delicious little pastry with hot chocolate dripping out? The famous "moelleux au chocolat" is a classic French chocolate tart with a soft chocolate core. The main ingredients are butter, eggs, flour, and of course lots of chocolate. It is often served with delicious (fresh) vanilla ice cream for dessert or snack!
7) Gratin Dauphinois
Gratin Dauphinois is a traditional French regional dish of baked potatoes and cream. This dish is made by covering potato wedges with cream and baking them in a garlic-coated oven dish. The finishing touches to the dish vary. They are often sprinkled with ground cheese and made into a gratin dish. It is also known as a simple potato gratin.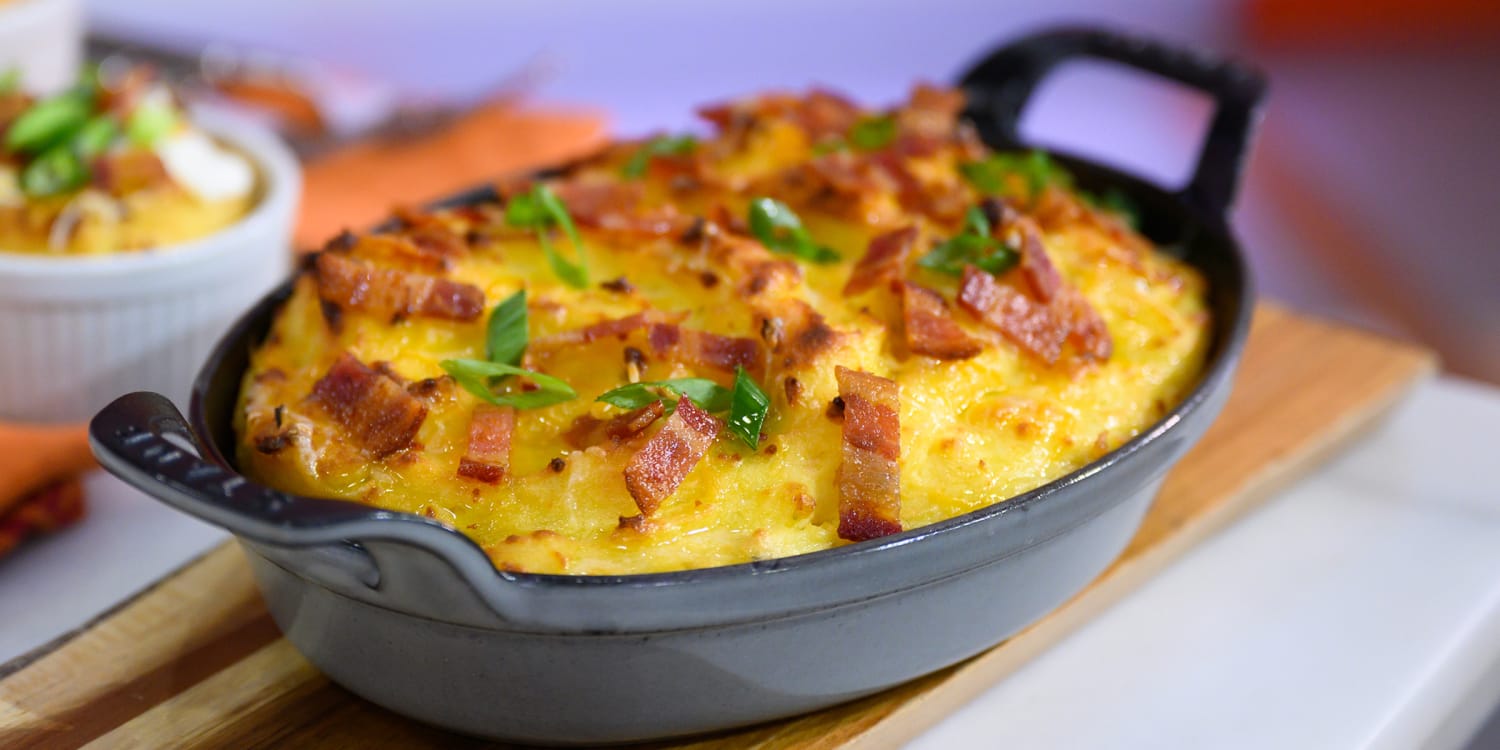 Have you ever tried any of these mouth-watering dishes? Share your culinary experience with us in the comments below!