Taghazout: Things to Do in This Marvelous Surfing Village on the Atlantic Coast
Taghazout is a cute little surfing village in Morocco with brightly colored houses and blue fishing boats floating on the beach. It is located about 30 minutes drive from the metropolitan city of Agadir. During the winter months, when the waves are at their peak, the village attracts many local surfers and tourists with surf schools who venture out to the famous waves.
The popularity of this village is evident in the development that is taking place in this area. Housing complexes are being built all over the place, and construction of "Taghazout Bay". While it is natural for Morocco to want to enjoy the success of this hot spot, the village may be swamped with people, and the relaxed atmosphere can change. But before that happens, Taghazout is a great place for a week of surfing or a day trip. Here are some things to do during your trip to Taghazout!
Taghazout Surf & Yoga
Taghazout's waves are good for surfing all year round but the highlights happen in winter. It is possible to wear a wetsuit during these months, and the beach is nice and quiet. Dozens of surf camps are offered to tourists and they can also be combined with yoga sessions. So, grab your board by your side and catch a wave with an experienced instructor. There is a spot for every level, with beginners starting at Taghazout Beach and experienced surfers catching waves at Anchor Point and Devils Rock. If you don't want to take lessons, you can rent a board and wetsuit for a few hours at one of the many surf stores. The conversion often costs only a few euros.
Walk from Tamraght to Taghazout
In addition to all the buildings being constructed, there is a nice walking path along the sea. This path runs from Tamraght to Taghazout, so it is a long walk. On this walk, you can aim for 10,000 steps while enjoying the beautiful view of the water.
Enjoy a Cocktail at Sol House Taghazout
On your beautiful walk-in Taghazout, you can also pass by one of many people's favorite places to have a cocktail at sunset, Sol House Taghazout. If you are on a budget, you can stay in a house with a hammock, but if you're not, you can have a drink while listening to lounge music or whatever the DJ is playing that night.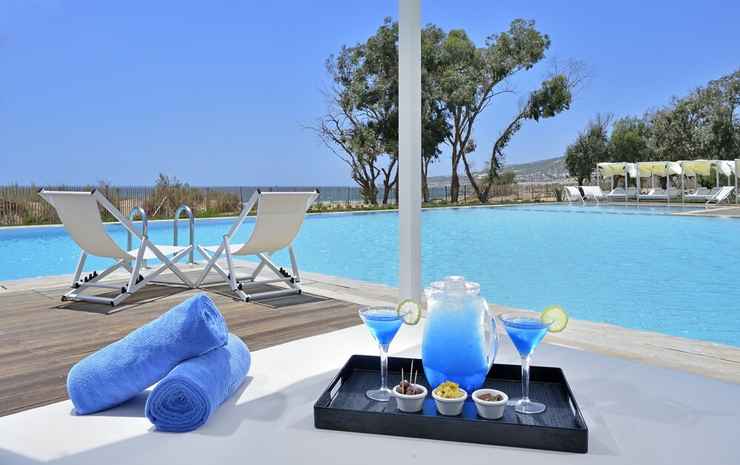 Eat a Delicious Lunch While Looking at the Ocean
What many tourists love about Taghazout is that you can drink and eat near the water. After a morning of surfing in the ocean, what better way to dry off in the sun than with a fresh smoothie at a boutique hotel such as World of Waves. The terrace also offers a beautiful view of the ocean and Taghazout beach, so there is always something to see. This is the perfect place to have a tagine meal, although they also serve western food like sandwiches and pizza.
Take a Yoga Class
After surfing, you may need to relax your muscles. In addition to being a surfing destination, Taghazout is also a place for yogis. There are many yoga hostels and no shortage of yoga classes. It is not uncommon to be immersed in the water all day or to do sun salutations on the roof terrace at sunset in the evening.
A (Half) Day Trip to Paradise Valley
Paradise Valley is an hour's drive from Taghazout, a sheer cliff with a beautiful, clear blue lake in between. This is an excellent trip for those who want to change the scenery from the beach and go more inland to Morocco. If you go with plenty of time, you can have the various lakes and waterfalls all to yourself. To get to the lakes, you will have to walk a bit. Along the way, you will come across a few small restaurants as well.
Let us know how your trip to Taghazout has been in the comments below!