Australia: The Great Ocean Road
This scenic road, also known as "The Great Ocean Road", begins in Torquay and ends in Port Fairy. It is a 150-mile road that runs along the rugged south coast of Australia and offers spectacular views, rocky beaches, and, if you're lucky, some of the most beautiful sunrises and sunsets in the world. Here are some must-see places on the Great Ocean Road!
Torquay
This coastal village is known for its surfers and surfing legends. You will have the opportunity to surf almost every day. However, some surf spots, like the famous Bells Beach, are for the more experienced. That's because the waves are so big there that you may end up on the rocks. Ouch ouch!
Recommended Spots in Torquay
As well as being a popular surf spot, the village is also very nice, with several surf stores, cafes, and bars that are very welcoming during the day and at night. Ginger Monkey is one of them, where you can enjoy delicious vegetarian food, and every Wednesday, the owners serve the best and freshly made paella. You can also sit in the beautiful back garden at Cafe Moby. Finally, the Pond Cafe, known to prepare the best breakfast, should also be on your list.
Want to Spend an Active Afternoon on the Great Ocean Road?
There are plenty of sports facilities along the ocean side route. The end of this route is Spring Creek, which is also a beautiful bay. There is also a bridge over it, and if you follow it, you will come to Rocky Point Lookout, a spectacular point where you can see the entire bay. It is a scenic route from Torquay to Bell's Beach and is ideal for walking and mountain biking. Further on you will reach the beach of Jan Juc, which is also an excellent place for surfing.
Vineyards
Last but not least, you should visit the vineyards around Torquay. A lovely one is The Minya Vineyard and Winery, which is family-owned and operated, and where you can enjoy homemade wine.
Addis Point
Addis point is a fantastic spot in the middle of the ocean that can be reached by driving down a straight road. The view there is simply spectacular. You can camp with your friends and enjoy bonfires, barbecues, and beer. Note: Point Addis is a national park, so when you visit, be careful of flora and fauna, use the trails, and take your trash with you – don't destroy what you've enjoyed.
Lorne
Lorne, near Torquay, is a beautiful and picturesque coastal town with lots to do. You can go surfing, walk along a beautiful 1.5km well-maintained trail, see the many waterfalls (there are 6 in total!), and if you're lucky, you can even see koalas. Definitely stop by if you see them.
Phantom Falls and Erskine Falls
A visit to Lorne will include a visit to one of the waterfalls. The most famous ones are Erskine Falls and Phantom Falls. For the former, it is a 15-minute drive from Lorne. On the way, you will pass through Live Wire Park, which is 100% recommended for the adventurous. It is a sustainable adrenaline park and is one of the most demanding zip lines in Australia. The path to the waterfall basin is a short walk of about 1km and takes about 30 minutes. From here, you get a magnificent view of the falls.
Phantom Falls is about a 10-minute drive from Lorne, and the road to the parking lot is unpaved but in relatively good condition. The round trip to Phantom Falls is only 3.5 km, but you can continue the loop to include Henderson Falls and Wonda Falls. However, in that case, you will also have to tackle the canyon, bringing the total distance to 8.6km. Phantom Falls is recommended for those who want a leisurely adventure on Sundays.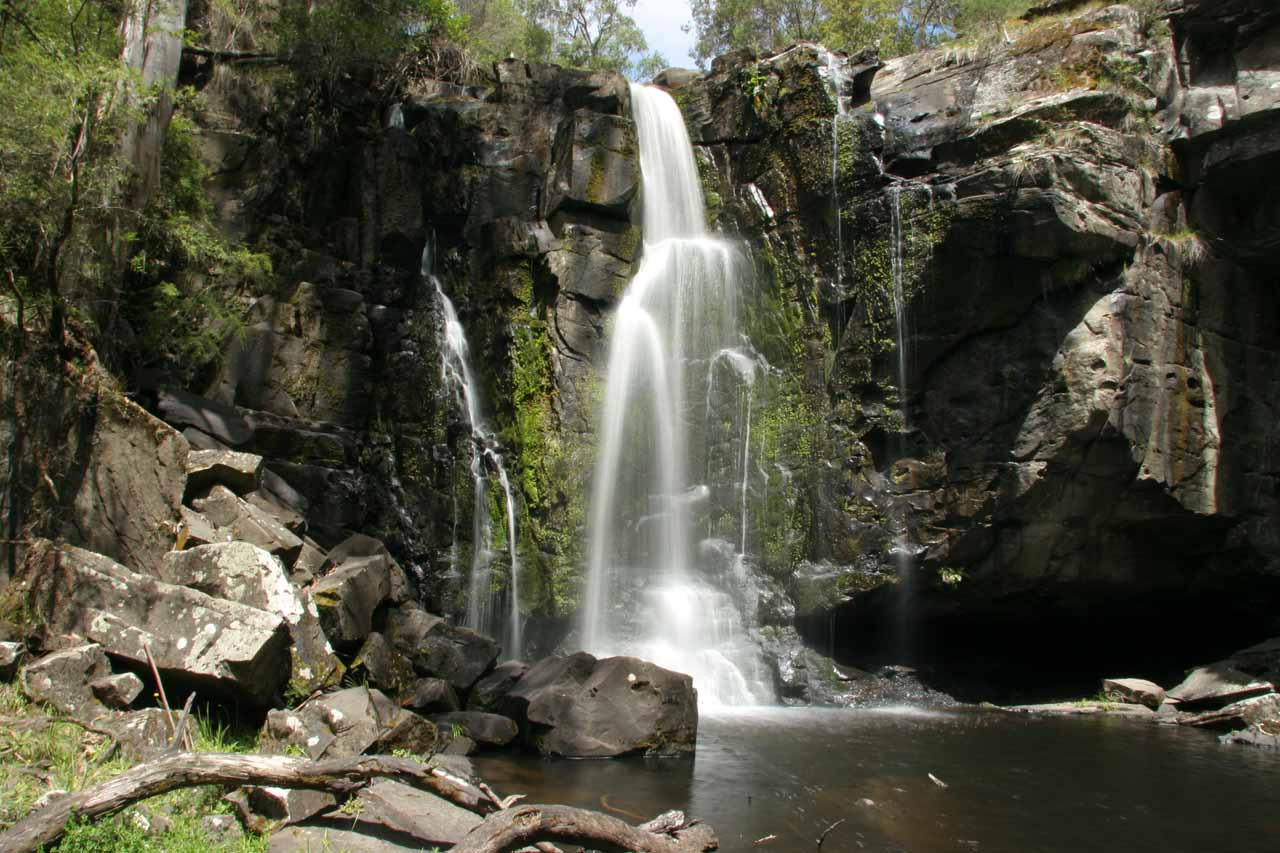 Have you ever been to any of these beautiful places? Share your experience with us in the comments below!