Staying In – Places in the UK That Will Make You Feel Like A Foreigner
With the COVID travel restrictions in many countries like the UK or the US, many people feel like traveling more in their own country instead of abroad. In-country vacations or staycations, these types of travel have become famous due to the travel restriction, which will not disappear so soon. Staycations are again more on the rise, and more Britons decide to stay at home for their vacations. But where in the UK should you go if you've never had a staycation or fancy trying something new? Here's my staycation guide is here to help.
The UK is a busy place full of history, natural beauty, dramatic coastlines, and historic cities. Each corner has such a distinct identity that no two places are alike. Some British destinations even give you a taste of Europe! Here's how:
Do you love the Algarve? Try Devon
Devon, also called "the English Riviera," is excellent for families and beach vacations. It's also home to five areas of outstanding natural beauty, UNESCO sites, and nature parks.
For a cultural city break, visit Plymouth or Exeter, both rich in Roman history. For relaxed coastal living, head to South Devon. For surfing, head to North Devon and Exmoor. And for the real Riviera experience, try Torquay, Paignton, and Brixham. There are also many smaller towns and villages worth exploring if you feel like driving a bit.
Do you like Tuscany? Try Lancashire, Yorkshire, and Cumbria
Northwest England and the Tuscany region of Italy have two things: beautiful green panoramic views and delicious cuisine.
Famous for their artisan food, locally produced produce, and niche eateries, the counties of Lancashire, Yorkshire, and Cumbria will tempt any foodie with their food festivals and farm stores galore. To whet your appetite, you can visit castles, museums, theaters, or coastal towns, or you can go hiking in a landscape so beautiful that Queen Elizabeth is said to have said she would like to retire here.
For the more active traveler, highlights include the Yorkshire Dales, the Pennines, and the Lake District, where you can play all kinds of sports, from golf to sailing and paragliding. Those looking for a quiet retreat can visit smaller market towns such as Kirby Lansdale, Hebden Bridge, or Clitheroe. And if you're looking for the sea, try Whitby, Scarborough, or Lytham St Annes.
Do you like Switzerland? Try Scotland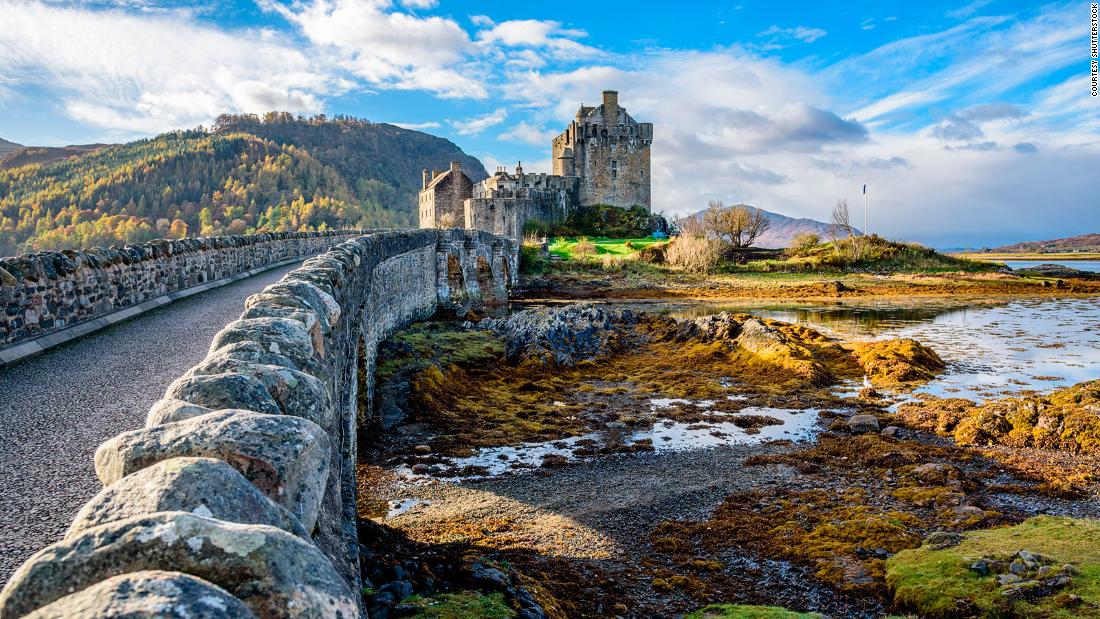 If you like mountain ranges, lakes, and some skiing, Scotland is the perfect vacation destination. With beautiful scenery, imposing castles, and interesting towns, both Switzerland and Scotland offer you breathtaking views. Switzerland has some of the most famous ski resorts in the world, Scotland has the best ski resorts in the UK. The Swiss have the alphorn and Schnapps; the Scots have the bagpipes and their world-famous Scotch whisky. The Scottish accent can even make you feel like you're in a foreign country!
All kidding aside, Scotland is indeed a beautiful country, with an intriguing and grand history, beautiful scenery, and stunning natural areas. Even Her Majesty has a residence here, Balmoral Castle. For a city break, both Glasgow and Edinburgh are famous for their nightlife and culture. And if you like driving, we highly recommend the drive from Glasgow to Dundee. The views are to die for.
Do you like Rome? Try York
Rome's Italian city is one of the most famous destinations in Europe, known worldwide for its rich history and vibrant culture. In the UK, we owe our small version to the Romans themselves.
Although York existed as a settlement before the Roman invasion, it was declared an important city. Constantine the Great was proclaimed Roman emperor here. Even drinking a pint provides a history lesson in pubs that used to be churches or monasteries. York has become famous in recent years not only for its history but also for its shopping and nightlife, and although the city is much smaller than Rome, there is plenty to do and see.
Do you like Berlin? Try Liverpool
Berlin and Liverpool have a lot in common. Both cities have experienced their share of political and social changes but are now UNESCO World Heritage Sites and cultural capitals of Europe. In the UK, Liverpool is the city with the most galleries and national museums outside of London. It is the birthplace of the Beatles and also has a very strong art scene. It is sometimes said that the Liverpool velvet tracksuit is as infamous as the German beach thong! Liverpool is a vibrant and dynamic city, ideal for any art, fashion, or music lover.