8 Places to Visit in Munich
Are you looking for a good destination for your next trip to the city? Visit Munich! This city in Bavaria, Germany, is a real winner for both young and older people. It has a lot to offer in terms of culture, history, and activity. Here are some places of interest that you should not miss!

1) Alte Pinakothek
This 1836 museum is one of the oldest in the world. Not only does it include masterpieces of Da Vinci and Titian, but you can also find those of well-known artists like Jeroen Bosch, Albert Dührer, and paintings by Rubens. It has a pervasive and inclusive collection.

2) The English Garten
Enjoy the romantic English garden in Munich. This park has nothing less than 370 hectares and is located to the north of the city. There are several rivers, streams, lakes, and beautiful vegetation. It is also one of the world's biggest parks, even bigger than New York's Central Park.

3) St. Peter's Church
This is the oldest church in Munich. The church dates from 1100 but was destroyed by fire in 1300. It was later rebuilt in a baroque style. There is a precise mix of architectural styles visible in the church, especially when a few centuries later, it was frescoed on the ceiling in a gothic style. It is a unique church in which history speaks volumes.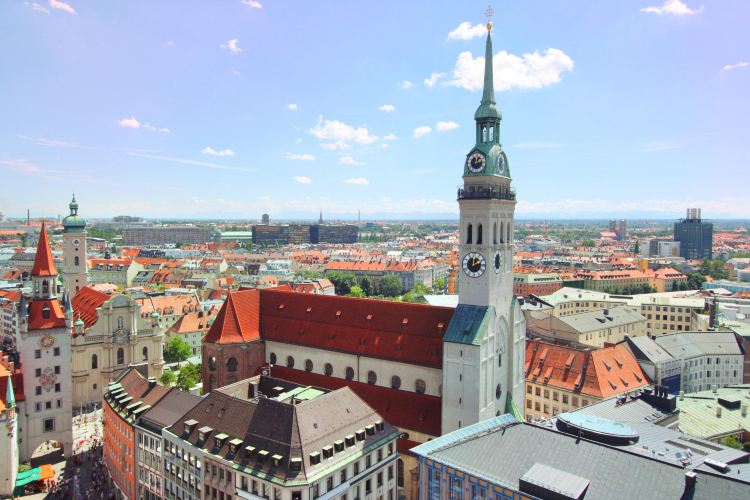 4) The Isar
The river Isar that flows through the city also provides Munich with a quiet beach. You can sit by the water with your loved one and enjoy a beer. It is a perfect romantic place, and many people come here to be in touch with nature and take beautiful pictures. This place will undoubtedly make your vacation memorable!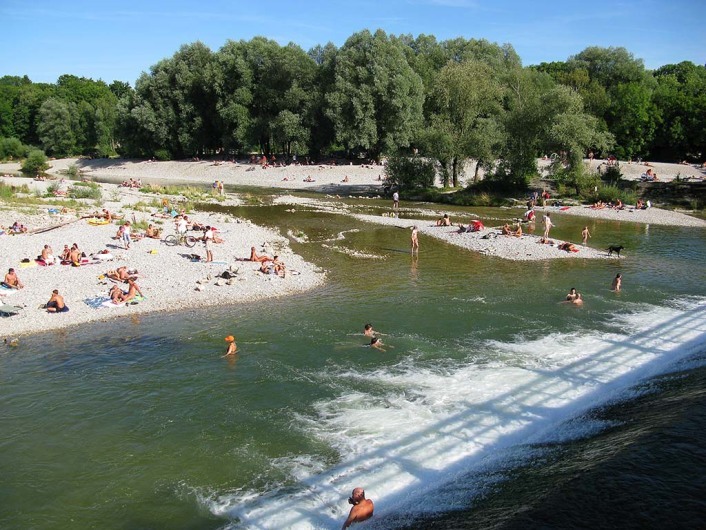 5) Residenz Munich
This impressive accommodation is worth a visit. Kings, princes, emperors, and other important people have lived here. Not only the house is unique, but also the art collection inside. It is advisable to visit this house on several occasions as there is much to see.

6) Olympiapark
The Olympiapark was built for the 1972 Olympic Games and offers a beautiful view of the city. You can sit on the grass. Don't forget to bring along something to drink during the summer months. If you are looking for a nice place to watch the sunset with your partner, this is it. You can watch the sunset from the Olympiapark, or you can go to the nearby Olympia Tower, where you can watch the city gradually light up after the sunset. Not only is it beautiful, but it can also be the best place to declare your love to your partner. So, if you are planning a proposal in Munich, this is the ideal place!

7) Eisbach
The Eisbach is a small man-made river that flows through the Englischer Garten in the heart of Munich. The mile-long river is a tributary of the Isar and has a man-made wave that attracts surfers worldwide. It gained massive popularity after the 2011 film Keep Surfing. The river's cold, shallow waters form a standing wave about three feet high on a bridge in the Haus der Kunst and are very popular, with surfers and whitewater kayakers. There is also a second standing wave in the Eisbach, located a few hundred meters downstream, wider and, therefore, a less demanding wave.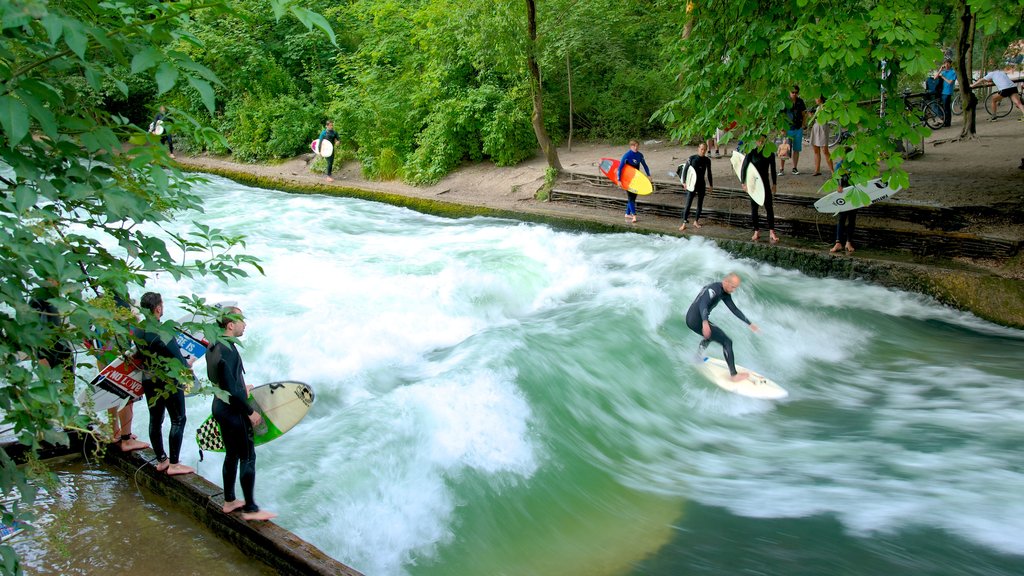 8) Linderhof Palace
Linderhof Castle is a beautifully preserved palace near Ettal Abbey in southwestern Bavaria. Also known as the Royal Villa, Linderhof Palace is the smallest of the three castles constructed by King Ludwig II but also one of the most architecturally and stylistically refined buildings of the 19th century. It has been designed after 18th-century French palaces with Baroque and Rococo sculptural elements and influences from Louis XV of France. Magnificent gardens and parks surround it.
Have you ever visited any of these places? Share your adventures with us in the comments below!