5 Ultimate Tourist Destinations in South America (Part One)
Beaches and deserts, historic cities and islands, natural parks, friendly people… The list of incredible things to discover in South America is endless. However, apart from the main towns, did you know that there were other breathtaking corners you could explore to have a unique and unforgettable trip? Check out our list of the five ultimate tourist destinations in South America to absolutely visit for your next itinerary.
#1. Tatacoa Desert (Colombia)
Welcome to one of the destinations to visit in South America, a cheap tourist destination, and currently one of Colombia's favorite attractions. You will have the opportunity to see the starry sky and make wishes every time you spot a shooting star pass by. Located in Huila, in the south of the country, Tatacoa Desert is the second driest area in Colombia and the best place on the equatorial line to observe the constellations. 330 km2 of the humid tropical dry forest is disguised as a dessert.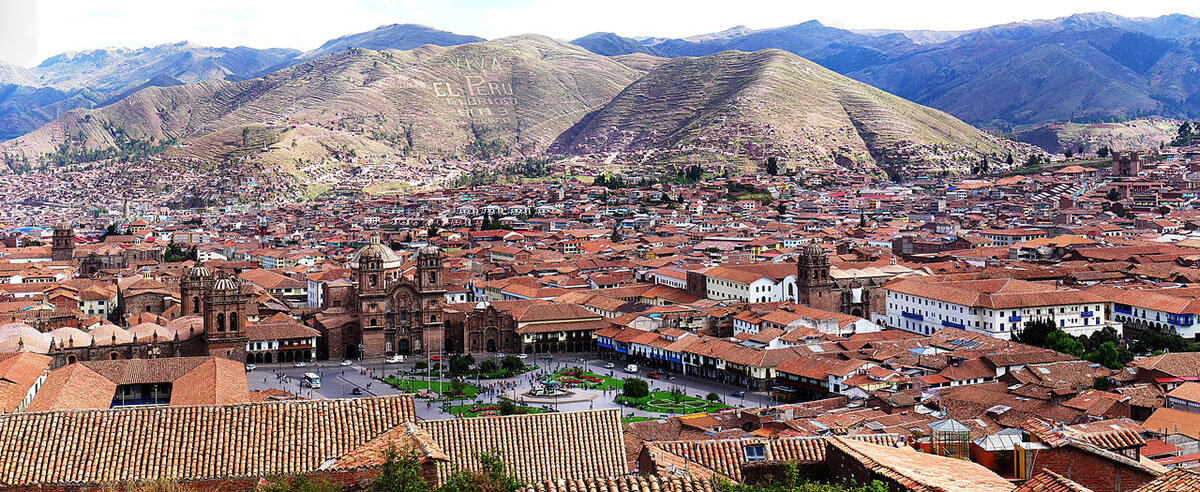 It has perfect landscape details for photography enthusiasts; its tranquility is ideal for those seeking to break free; its sky is excellent for those who enjoy camping and contemplating the vastness of nature. There are also options for hotels and boutique hotels and can accommodate all tastes. And it's unmissable to visit its two areas: Cuzco and El Valle de Los Fantasmas. If you plan to travel in October and like electronic music, this place turns into a dance floor and opens the doors to the "Tatacoa Festival."
#2. Urubamba (Peru)
This tour is not to be missed if your destination is Peru, considered a world heritage site, located at the foot of the Andes and created by the most influential civilization in South America, the Incas. The Sacred Valley of the Incas will allow you to get to know several traditional towns from the colonial era, archaeological centers, and one of the doors to enter the historic sanctuary of Machu Picchu.
This Valley was considered the center of wealth generation for the Incas due to its geographical location and climatic conditions; it sits on the Urubamba River banks that go down through small valleys forming spectacular landscapes. From there, the route passes through Uramba, Pisac, Ollantaytambo, and Chinchero, with its mystical, architectural, and scenic heritage and a variety of activities such as hiking, mountain bike rentals, gambling, and zip lines.
#3. Pucón (Chile)
Go hiking in Villarrica de Pucón volcano (Chile), one of South America's best tourist destinations. It may be a bit far from the Chilean capital (780 km south of Santiago), but it is worth traveling by train to the city of Pucón to explore one of the best areas of the country: Araucanía. Pucón is surrounded by the Villarrica volcano, a magnificent tourist destination in South America, especially for extreme sports enthusiasts.
Exploring the volcano is essential on your trip through Chile. During summer, tourism agencies offer guide services and rental of climbing equipment. However, we recommend that you make an official visit to Villarrica in a group with a qualified local guide. If you love ecotourism, you'll like to know that there are plenty of sports facilities to use and outdoor activities to do in Pucón, from water skiing to climbing and rafting. Also worth mentioning is the fabulous ski resort on the Villarrica volcano slopes, open from July to September. It has excellent facilities, six cable cars, 20 slopes for skiing and snowboarding, a restaurant, and a children's playroom.
#4. Rupununi Savannah (Guyana)
You won't believe that little-named destinations like Guyana will also surprise you, and you'll want to return soon. Guyana, an independent country today and previously a British colony that borders Venezuela, Suriname, and Brazil. Without a doubt, we include Rupununi Savannah in the list of destinations to visit that, being in South America, offers you landscapes with African air and totally adventurous tourism. You will have the great pleasure of staying on a savanna farm, reading a good book, listening to the pure sound of nature while swinging in a hammock, and indeed watching beautiful blue macaws fly over your area. The tours may be by all-terrain car or on horseback. During your journey, you'll also come across wild animals of the region, so get your camera ready to capture unique moments!
#5. Isla del Sol (Bolivia)
Most of the travelers who dream of traveling to South America want to do the Bolivia-Peru-Chile route. Lake Titicaca has 41 islands and is one of the favorite attractions. There are so many places to visit on this route that choosing one or more locations is a complicated task. Isla del Sol is an essential destination and easy to access from Copacabana. With an area of ​​8.8 square km, it is one of the largest and most attractive islands on Lake Titicaca. It was a sacred place for the Incas since it housed the sanctuaries to the virgins of the sun.
Nowadays, indigenous people such as the Quechua and Aymara live here, dedicated to crafts and pastoralism. You can also find many archaeological sites, such as the Challapampa museum, which houses outstanding historical works on the island. The scenery will take your breath away, with trails that cross the island from north to south, deep blue waters, green mountains, and, of course, the unmistakable snow-capped peaks of the Andes.