5 Ultimate Pup-Friendly Destinations
It can be a real headache to know where to hang out with your fuzzy friends. Dogs aren't called humans' best friends for no reason, and although they can't play DJ or read directions, they are among the best travel companions. Dogs always bring a smile to people's faces and make long car trips a little less tiring and boring. And the best part about this? They won't (probably) even steal your snacks or talk about your favourite songs, although we can't guarantee that they will be fans of your choice of music or playlist.
We have some tips for travelling with your covered puppy, but what about places? It's not just national parks that welcome dogs. In the United States, many cities welcome puppies with open arms. When car travel is the solution, and solitude is close to perfection, strap on the dog's harness and pack the car bag. Because these are the best destinations that 2020 can offer a two-legged traveller and their furry friend.
Lake Placid, New York
Upstate New York is known for its drastic difference in the atmosphere compared to New York City, and this is something that many people even forget exists. Just five hours from the hustle and bustle of the city streets is Lake Placid, in the heart of the Adirondack Mountains, a perfect place for any four-legged friend.
This lakeside town is totally pet-friendly, and even some downtown stores accept dogs indoors, making it easy for those who are close to this beautiful destination to make the decision. A little swim in the lake or a run along its shores will make any puppy enthusiastic about this trip.
Bar Harbor, Maine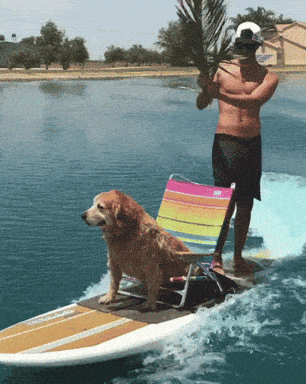 It's a little more relaxed, a little sleepy, and much more seaside: Bar Harbor. Probably one of the most beautiful coastal destinations in Maine, it's also a welcoming city for four-legged friends. It's also home to the most dog-friendly national park in the country, Acadia – one of the most beautiful gardens on the east coast.
This park is home to 120 trails, all of which are puppy-approved, and the courses vary in difficulty and scenery, so no one – human or canine – is bored. Many restaurants are dog-friendly and the Bar Harbor public transit system is also very well served, so travel is not a problem.
Bend, Oregon
If Maine is one of the most pet-friendly places on the East Coast, then Bend, Oregon, must be at the top of the list of pet-friendly destinations on the West Coast. Not only does Oregon have unbelievable outdoor recreation areas, but it also has the highest number of dogs per capita in the entire country; it is estimated that nearly half of the population owns a dog.
Bend also has areas where well-behaved puppies can run off-leash, which sets it apart from other places on the west coast where dogs are allowed. Many lakes and ponds allow puppies to cool off if necessary, making it a paradise for the dogs themselves.
East End Long Island, New York
Long Island may be a lesser-known park in New York City, but the East End has a few surprises in store for dog owners. In Montauk, there is plenty of space for furry friends to run, play in the ocean and lie down in the sand – and there are many cabin rentals that also accept pets.
Asheville, North Carolina
Ashville is incredibly beautiful in the fall as the mountain foliage comes alive, and there's nothing like a scenic drive through the Blue Ridge Mountains for some fresh air and breathing room.
These mountains are also home to many hiking trails that are also pet-friendly and near pet-friendly lodging accommodations. Many of the city's attractions are also pet-friendly (check websites or call ahead if you're unsure), and both travellers and their pups can enjoy exploring without worry.
In the off-season, it's less likely to be crowded, and even a winter's day out East can be something magical, as the beaches are deserted, and both travellers and their pups have the place mostly to themselves. The East End makes for a serene and quiet vacation, and also one where you and your dog can have space to spread out, take in the ocean breeze, try some delicious local seafood, and explore nearby small shops and beachside boutiques.