Taste the Most Flavorful Dishes of the Armenian Gastronomy (Part Two)
Traveling always brings us some wonderful experiences, and one of the most interesting thing to do is to discover the local dishes of our destination. In the second part of our article, we wanted to continue bring you a taste of Armenia and show you the other dishes you shouldn't miss if you are visiting this country.
Haven't check out our first part yet? You can do it here.
Enjoy the discovery.
Khashlama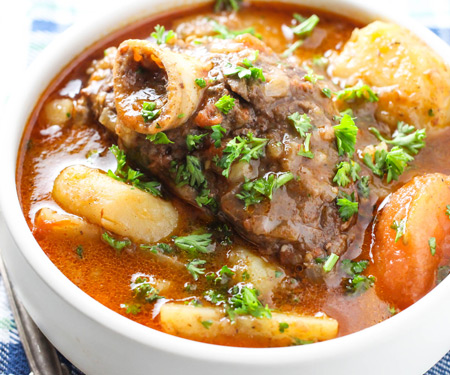 Khashlama is the traditional meat stew of Armenia. Prepared with lamb or beef, it is a festive dish that is often prepared during the summer. It is, mainly, typical of the fields, where the preparation of this dish is quite an event, and where this dish is mainly eaten in the open air.
Therefore, if you want to experience khashlama to the fullest, we recommend you to go to the most rural areas of Armenia. Here the preparation of this dish becomes a traditional show.
Khorovats
If khashlama is the Armenian version of beef stew, khorovats is the Armenian version of grilled meat. Like khashlama, it is a dish that is served on special occasions, as it has a festive or celebratory connotation. Its preparation is quite similar to that of pinchos or kebabs, and the difference lies in the particular way of marinating it used in Armenia. Although it is traditionally prepared with skewers, there are also versions of this dish that do not use them.
Manti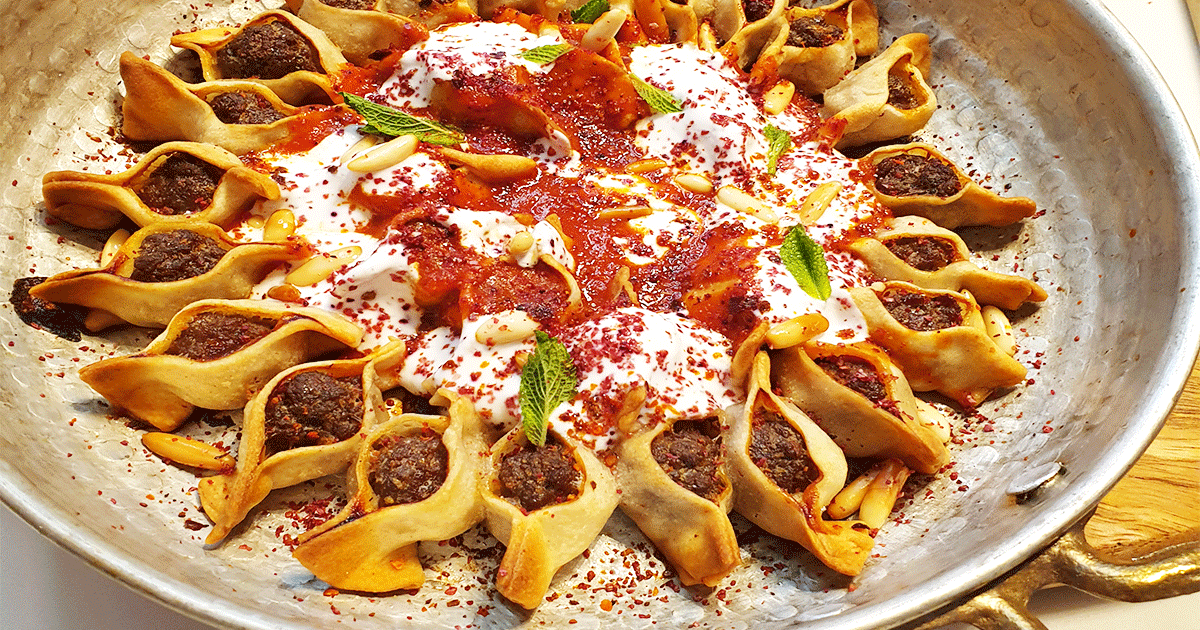 Manti is one of the dishes from Central Asian cuisine that Armenians have adopted as their own. It is basically a mixture of minced meat seasoned with spices that serves as a filling for a kind of homemade pasta rolled up or in different shapes. In Armenian cuisine, manti is served with a yogurt sauce mixed with onions, parsley, pepper and salt. What do you think? Would you dare to try this typical Armenian dish?
Ghapama
There are different versions of this dish, but in all of them pumpkin is included as the main ingredient. Ghapama is the Christmas dish par excellence, and is usually seasoned with other typical fruits of the region. It is prepared by removing the inner parts of the pumpkin and cooking boiled rice with a wide variety of dried fruits: almonds, apples, and even apricots and raisins.
Of course, depending on the region, the ingredients vary, but the flavor of this tasty traditional dish is almost always the same. At the end of the cooking process, this dish is usually seasoned with a little honey or a mixture of ground cinnamon and sugar, which gives it the final touch.
Kebabs
Kebab is another dish that Armenian cuisine has borrowed from the Middle East. It is a series of meats and vegetables that are prepared on grilled skewers. Popular in Europe, America and Asia, kebabs are known almost everywhere in the world, although they do not have the same name everywhere.
So what is the difference with Armenian kebab? Well, the special thing about this dish in Armenia is the seasoning that Armenians give it with the spices and herbs of the region. Have you ever tried the kebab? Well, it doesn't matter, you still have to try the Armenian kebab.
Choereg
Also known as Tsoureki or Armenian Easter bread, this is another of the foods that Armenians share with Greeks. It is a sweet bread whose preparation is closely linked to the dates of Christmas and New Year. This bread is made from a yeast dough composed of sweet flour, sugar, butter, milk and eggs.
The result is a bread with a semi-hard crust and a white, sweet and delicious interior. This bread stands out among the typical foods of Armenia, especially for its cultural importance during the Christmas season, as well as for its flavor.
Sudjukh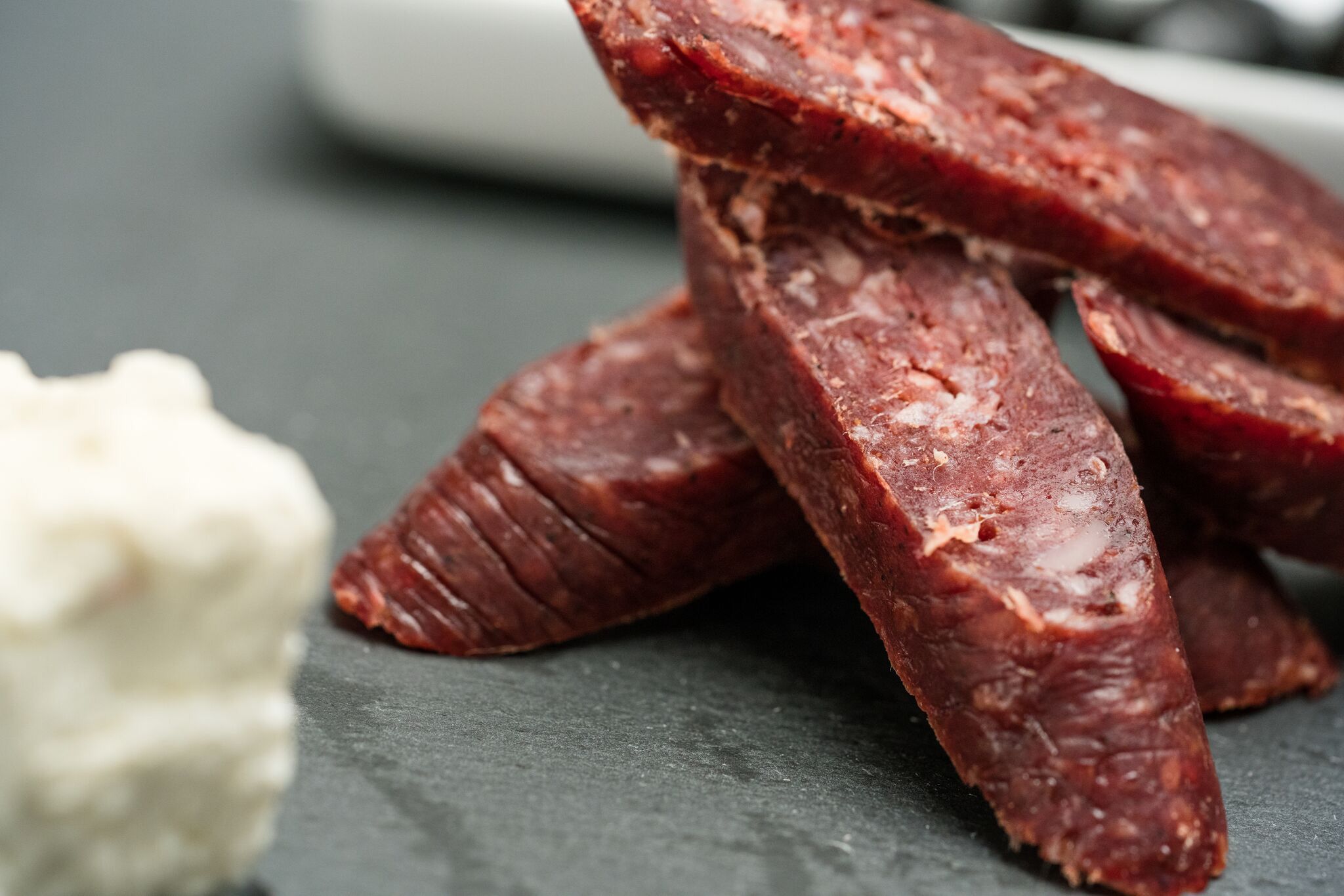 We are about to close this article about typical Armenian dishes, but we couldn't do it without telling you about this last dish: sudjukh. This is a kind of spicy sausage that is very popular in Armenia, as well as in other countries of the region. This dry sausage is usually prepared with minced meat, black pepper, Aleppo pepper, garlic cloves, red pepper and cumin.
All of these are often added to the meat (beef or pork) before it is ground. The preparation process is a bit long, including letting the meat rest for more than a day, but the result is one of the best sausages you can eat in this country.
What do you think about our article on the typical food of Armenia? Would you dare to try all the typical dishes offered by the gastronomy of this country? Leave us your opinion in the comments, we will be glad to read you!