Mouth-Watering Indian Desserts You Have to Try at Least Once
India is a country where people love and live to eat. Food is not only a necessity but also a cultural part of the Indian heritage and their dishes are their pride and joy. India is world-famous for its delicious hearty meals as well as its tasty sweet dishes.
Rasgulla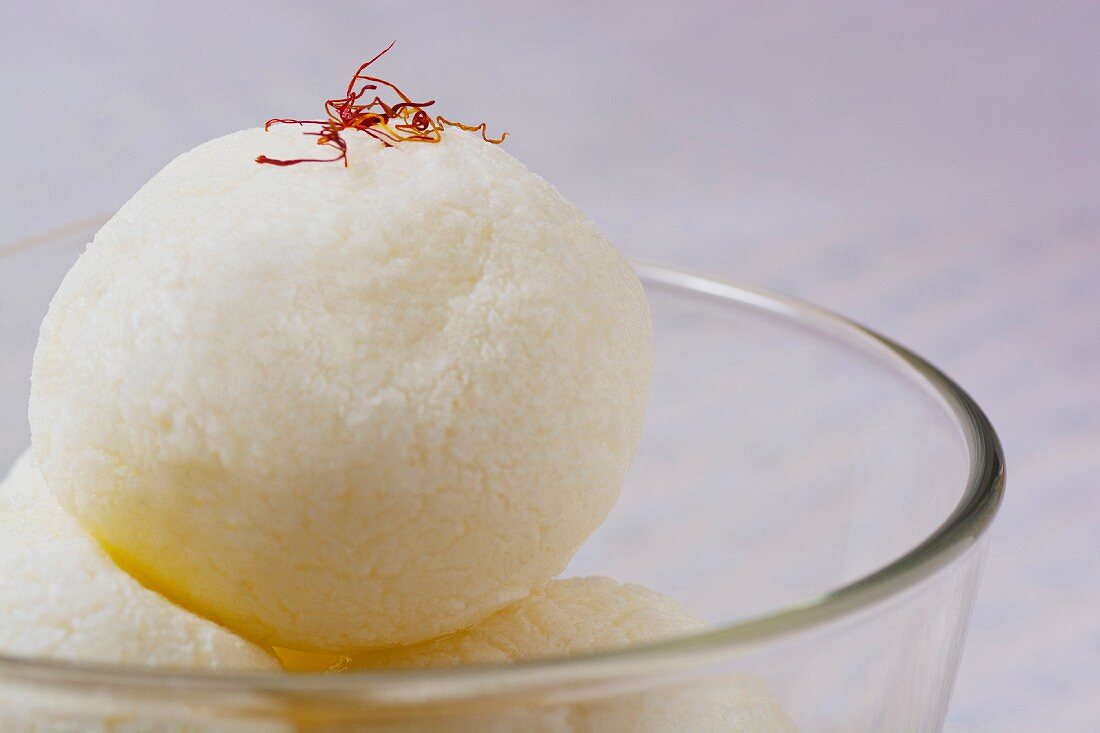 This very popular sweet delicacy is very close to the hearts of Bengalees and Odiyas and there's a reason for it.
Originated in East India – the birthplace of the Oriya, Bengali and Assamese style of cuisine – the Rasgulla is a soft, snow-white ball that is made with curdling milk and soaked in sugar syrup and taste like heavenly bliss. This soft milk-based dessert is prepared from a mixture of curdled milk and semolina dough and the result is a spongy, delicious and addictive juicy ball.
From the temples of Puri to the power corridors of Rashtrapati Bhawan and the bylanes of Kolkata, this rich dessert is loved by people all over India, as well as over the world. It is considered as one of India's best-loved culinary inventions and you'll be surprised to learn that William Harold, a very famous British chef, mentioned the Rasgulla in his journal – "a bowl of sweet, syrupy, soft cheese balls."
Some Indian experts previously revealed some interesting facts about the history of the luscious Rasgulla. In ancient India, this sweet was actually part of a very important ritual. The legend goes that Lord Jagannath offered the sweets to his consort Lakshmi, to pacify her for not being taken along during the Rath Yatra or ritual chariot ride. Another story has it that it was a priest who began teaching people the art of milk curdling and making rasgulla after he saw villagers throwing excess milk.
So, no matter which Indian state you'll be visiting, there'll always be rasgulla wherever you go and I promise the taste buds of our tongues will really be very happy after tasting this sweet dish.
Gulab Jamun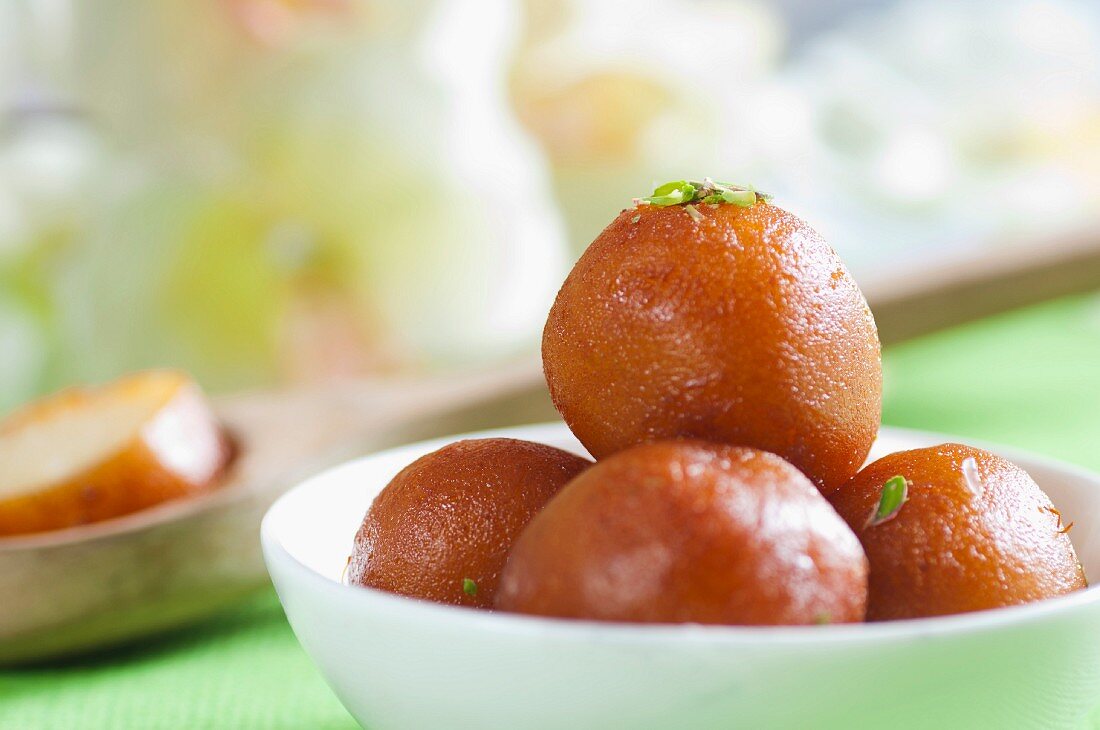 For Indians, Gulab Jamun is the food of life. This tasty Indian dessert is so popular that it is consumed daily by many. It is often distributed at parties, served to guests and even considered as a gift to be exchanged while celebrating festivals like Diwali, Holi, Eid etc. Indian marriage ceremonies are also incomplete without these juicy-soft desserts.
You'll find this rich golden-brown ball anywhere in India. In fact, you'll find it fresh and prepared in large quantities. You'll see many more variations in flavor and size on offer. This dish starts with a fried dough made from flour or semolina and milk solids. It is then soaked in sweet and hot syrup and often spiced with cardamom. In some sweet stalls, they like to customize the dessert with strands of saffron or petals of rose floating in the syrup. However, the rose petal is just a visual treat; the real flavor is already infused in the syrup.
Now, when you bite into one, you'll be expecting maybe a crunch maybe since it's a fried ball, but instead you'll be served with a mouthful of soft and sweet divine sugar-soaked milk taste. The delicious taste and the enchanting fragrance of this heavenly treat will surely make you crave for more than just one.
Jalebi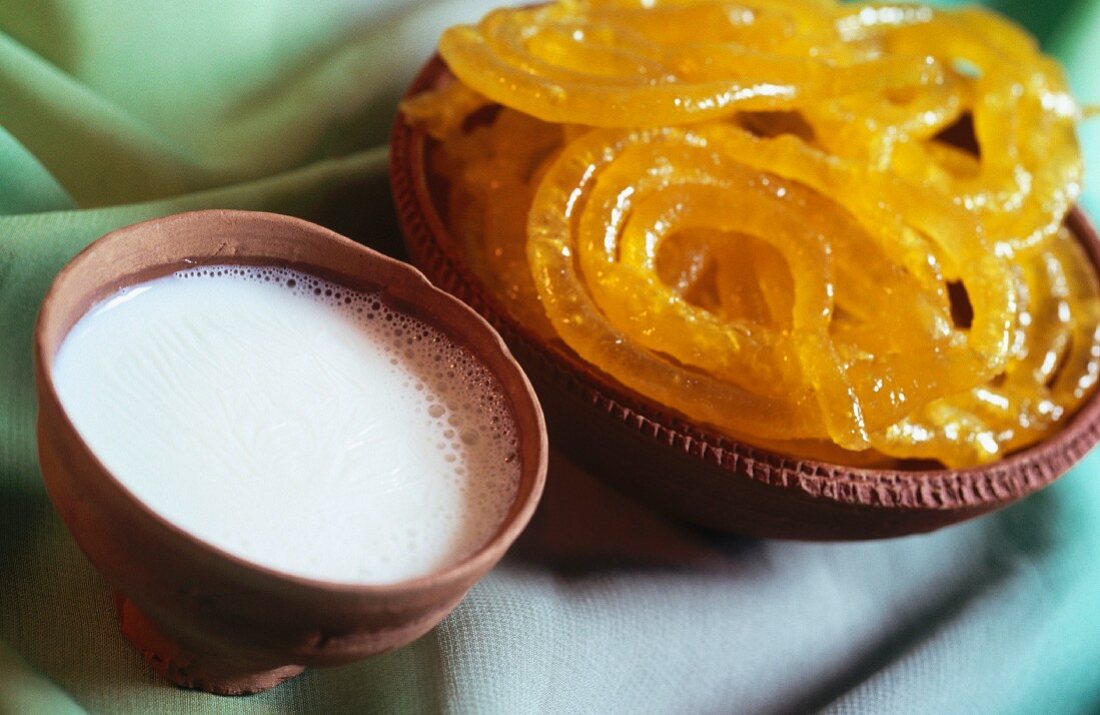 Soft and sweet, yet crunchy, this Indian dessert has a lot of love across countries in South Asia and West Asia. It is particularly more loved and more popular in the Indian subcontinent, where each state has its own variation. Even the names of the sweet dish vary by region – for example, jilapi in Bengal, jeri in Nepal and etc. And, though this sweet dish is originally from Persia, there are some that are native Indian as well.
The dish is made with a flour batter, dee-fried in circular shapes and then soaked in a sugar syrup flavored with cardamom and saffron. This common household sweet makes for a perfect winter dessert.