6 Hawaiian Dishes You Should Try
We all know that Hawaii is a tourist destination famous for its beaches, beautiful landscapes, flower chains and aloha spirit, but it is not a destination recognised for its gastronomy. In it, you can identify a mix of flavours and influences of different cultures, especially Polynesian and Asian, which makes it very interesting.
Around 1800, Hawaii also began to receive large numbers of immigrants, which strongly influenced the cuisine. Hundreds of Japanese, Filipinos, Chinese, Portuguese and Americans came to the archipelago, each bringing something of their culinary tradition, herbs and spices. The result is a diversity of foods, for all tastes and budgets. Not to mention the Hawaiian cultural heritage that is still strongly present in their food today. If you're in Hawaii, don't miss the chance to try the different flavours and delicious traditional dishes. Below is a list of 10 foods to try:

1) Poke
We believe that Poke is Hawaii's most representative dish, and it is our favourite! It is a simple dish to prepare and very fresh, ideal for the hot Hawaiian climate.
It consists of raw tuna cubes, marinated in soy sauce, sesame oil, served with limu (a kind of Hawaiian seaweed) and kukui nuts, typical Hawaiian nuts. Poke can be found in almost all supermarkets and in at least four varieties, some with spicy mayo, an oyster sauce that is a bit sweeter, with avocado and the traditional Hawaiian version.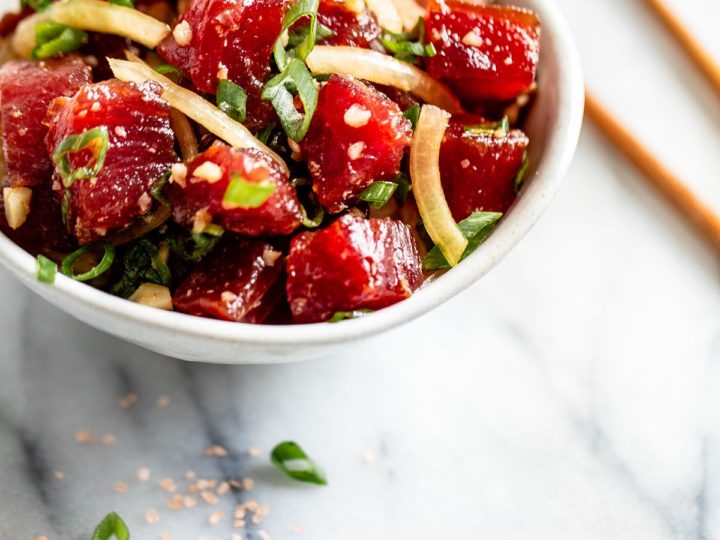 2) Lomi Lomi Walm
The lomi lomi salmon is similar to a vinaigrette, but with salmon. They are small cubes of raw salmon, tomato and chopped onions or chives. It is served cold to accompany dishes such as Poke or Lau Lau pork.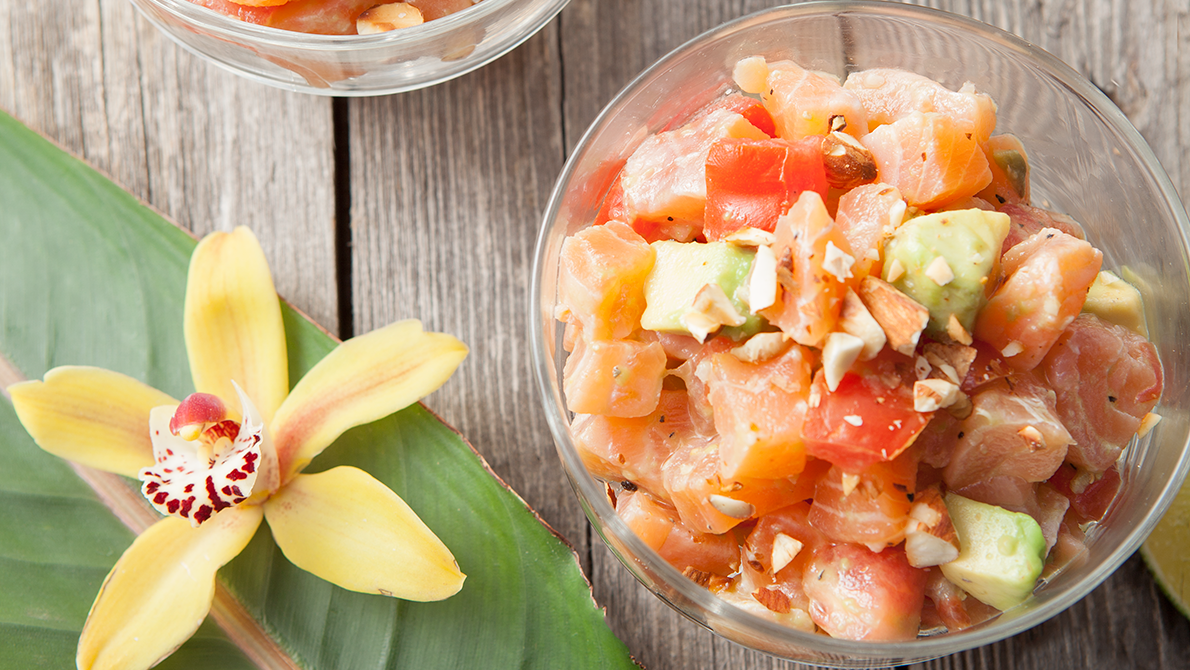 3) Lau Lau Pork
The translation of Lau into Hawaiian means "Leaf", referring to taro leaves, a carrot that is widely consumed in Hawaii and Asia and is essential in the preparation of this typical Hawaiian dish. Apart from the ingredients, the most important thing about this dish is the way it is cooked. Usually, a somewhat greasy piece of meat is wrapped, usually pork, a piece of salted fish and sweet potato, all this inside the taro leaves. It is tied tightly in a sachet which is later cooked for a few hours in an Imu, a typical Hawaiian oven. Some people also cook them for convenience in pressure cookers, in rice baking machines or the oven.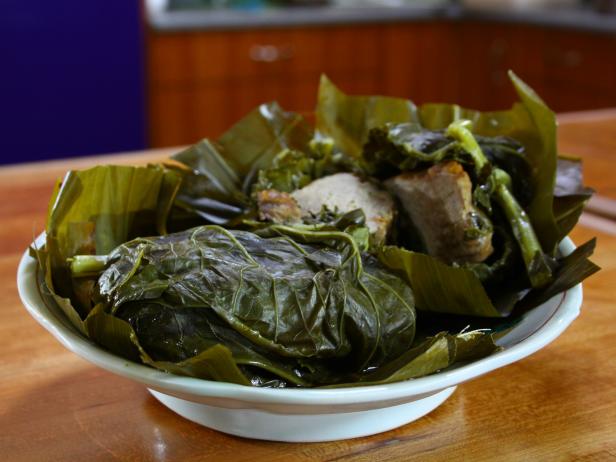 4) Garlic Shrimp
The main attraction of the Food Trucks on the North Shore, the garlic shrimps are nothing but garlic fried shrimps (lots of garlic) and accompanied by rice or pasta! Some also have spicy variations. They are usually medium or large shrimp, served with the shell to get your hand and face dirty!

5) Huli Huli Kip
No, it has nothing to do with a hula hoop or anything like that. Huli in Hawaiian means twist or turn. The secret of this dish is turning the grilled chicken so that it is perfectly cooked and has a smoky taste, without burning the sweet soy sauce in which it is marinated. It's a food truck and street food hit in Hawaii so you can't miss it!

6) Açaí
Does this word sound familiar to you? Açaí is a very popular fruit from the Amazon in Brazil. The number one consumers are surfers, as it is a rich source of energy to replenish after exercise, as well as being fresh and very tasty. Are you wondering how is a Brazilian dish on a list of dishes you can try in Hawaii? Well, this is our bonus track for those of you who have made it this far. We are going to tell you where you can taste the real Brazilian açaí in Hawaii, because many restaurant or bar chains serve a gringo version and that is not the original and tastes very different from the real açaí. For those who go to Oahu, they should go to Nalu Health Bar & Caféin Kailua.
Have you ever tried any of these scrumptious dishes? Let us know in the comments below!